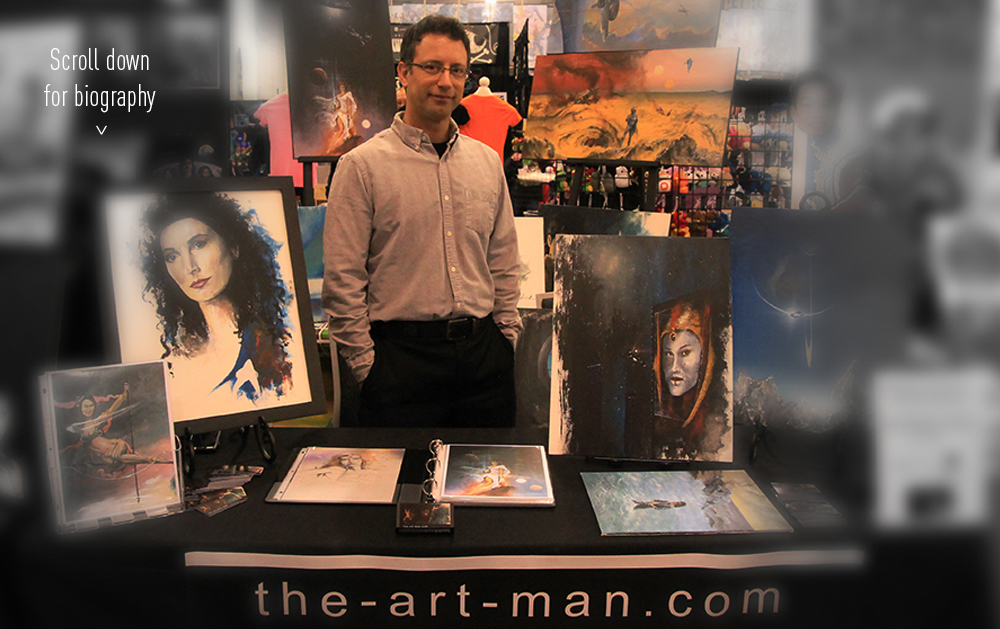 My exhibitor table at Silicon Valley Comic-Con, San Jose Convention Center, San Jose CA, April 2017.
Ask any artist how long have they been drawing or painting, and you'll usually hear something like 'as long as I can remember.' It's no different for me. As long as I can remember I've had creative thoughts and the drive to put them on paper or canvas.

It was 30 years ago that I picked up a paintbrush and started doing very detailed fantasy and surreal paintings.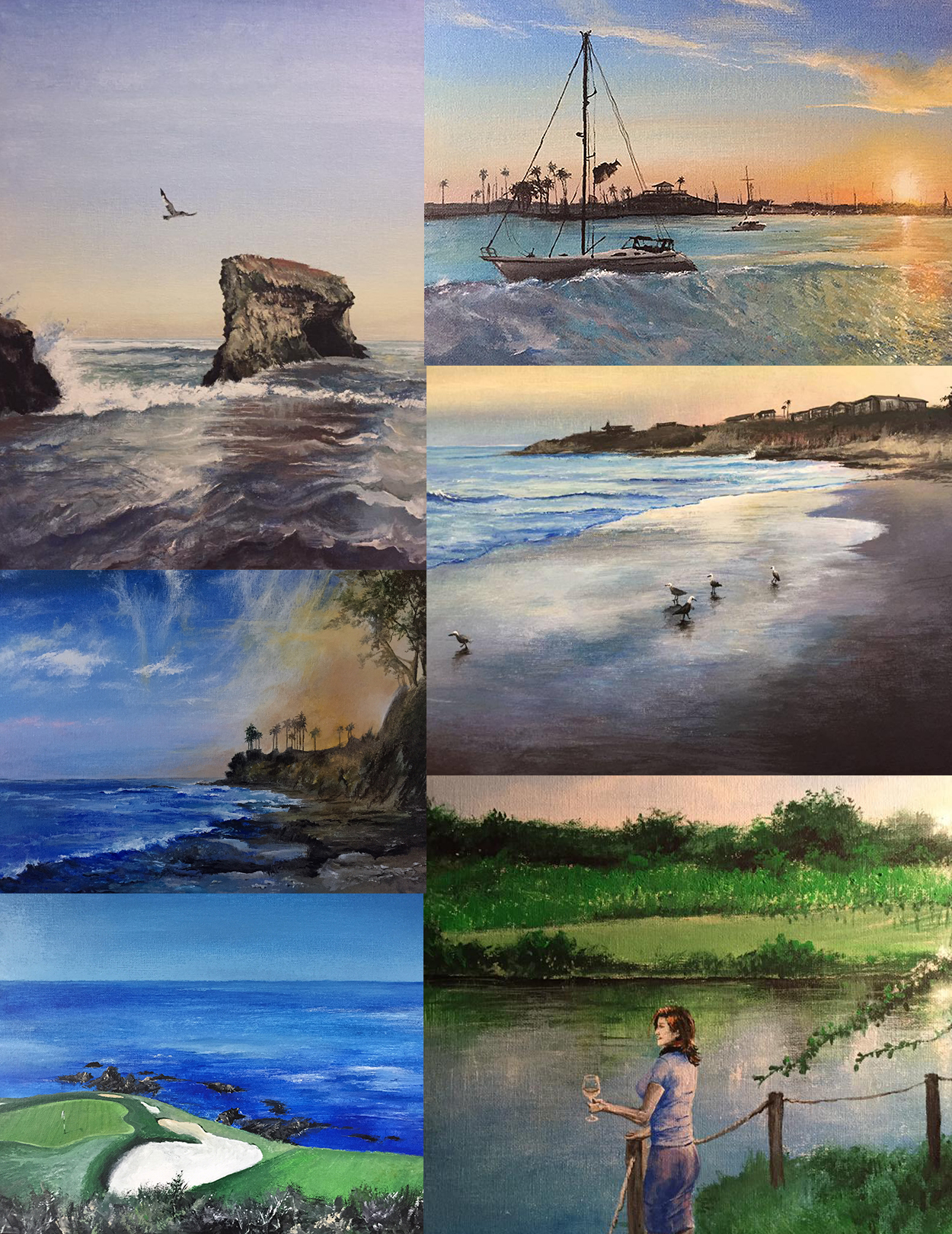 Now my passion is to paint abstracts, landscapes, and science fiction.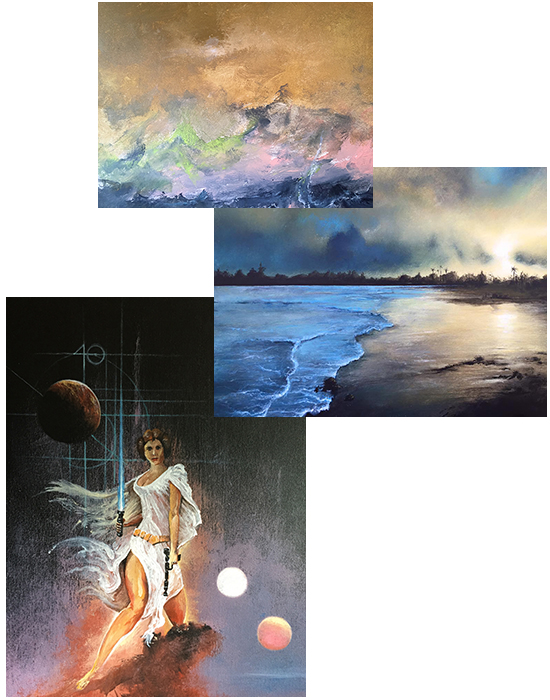 I have both original and reprinted works available for purchase. Contact me. Thank you.